Become a Mentor
Do you want to work with passionate young social entrepreneurs? You are excited to support founders with your knowledge, experience and expertise to put their ideas into practice and develop their social ventures further? Then submit your interest in becoming a mentor for Social Impact Award.
---
What are we looking for?
We are looking for individuals or organizations who:
Can apply their expertise to early-stage social entrepreneurs and impact ventures;
Have a genuine interest and proven capacity in supporting and developing entrepreneurs;
Have proven knowledge and expertise on specific topics relevant to building a successful (social) business.
What's the minimum commitment we ask for?
10 hours per venture per mentor in the period of June to September. It is strongly recommended to hold meetings in face-to-face settings, especially at the beginning. In case of geographical distances, virtual meetings are possible as well.
What are benefits for a mentor?
We find the experience of being a mentor tremendously satisfying both personally and professionally. The top reasons mentors join us are to:
Gain inspiration from new ideas and businesses
Acquire new skills (coaching, facilitation, intrapreneurship, innovation processes, etc.)
Access regional or even global events
Seek opportunities to partner/invest/join up in new businesses
Support entrepreneurs of the future taking on real challenges
Become a member of a selected pool of innovators
Where can I learn more about the mentoring process?
Glad that you ask! We prepared a detailed "Mentor Onboarding Guide" for you.
Download Mentor Onboarding Guide (PLEASE UPDATE!!)
How can I become a mentor?
Please submit your interest request (not binding in any way) via the form below. After your submission, one of our team members will contact you for more details. For additional questions, please email directly to jakob.detering@socialimpactaward.net.
Mentor Testimonial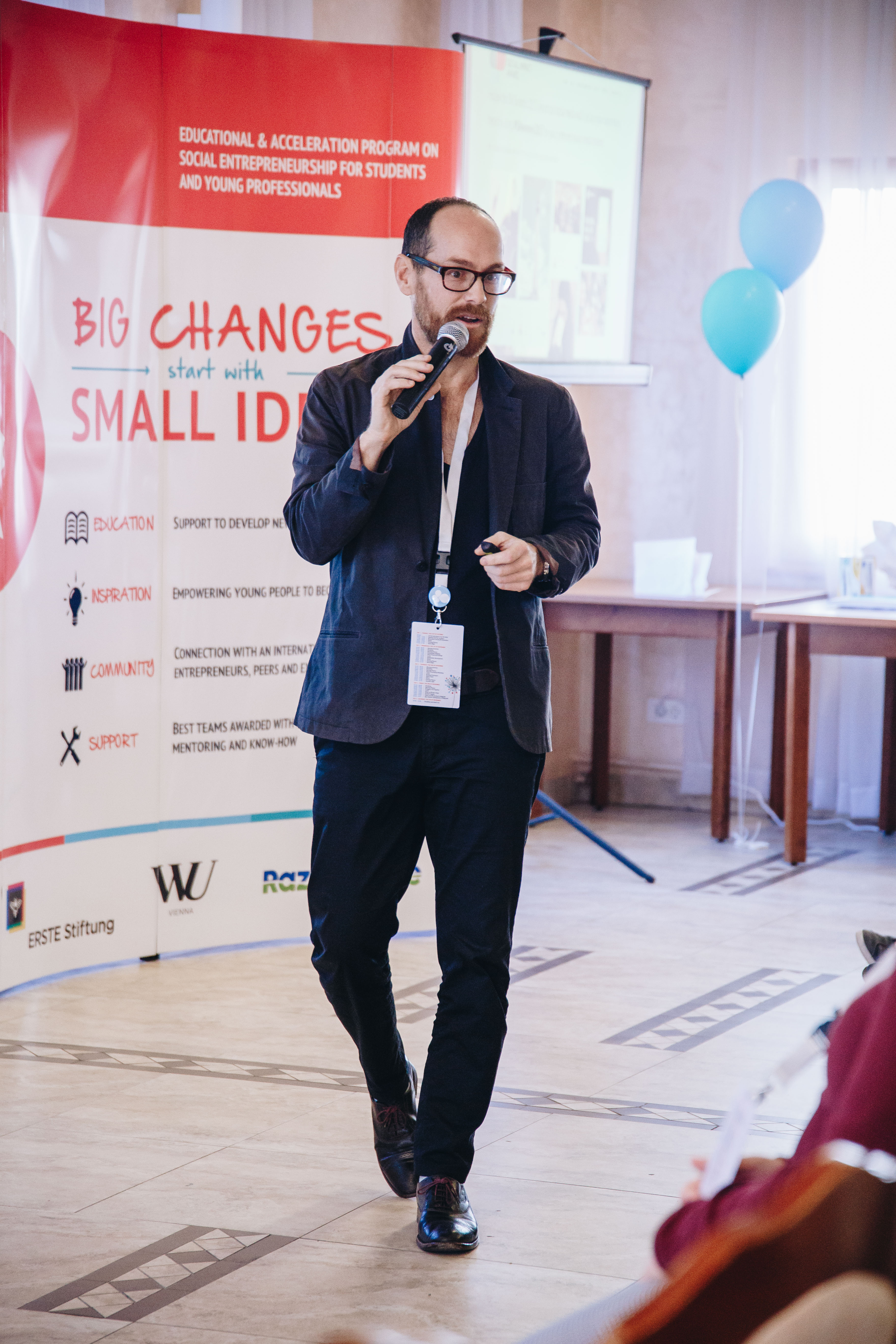 What inspired you to be a mentor?
I want to share my experiences and inspire entrepreneurs finding solutions to the most pressing challenges of our time. I really don't think their is anything more important than passionate individuals taking ownership over their future and trying to creating it. I am honored to help anyway I can.
Can you share one special story?
A mentee of mine sent me this email. It's why I do what I do. "It felt like we finally found a doctor who carefully listens, understands what we are suffering from and what to do about it."
Shawn A.
Entrepreneur/consultant, USA